The advantages
Modern tube laser technology follows three basic ideas:
Process optimisation / Increased productivity
Cost reduction / Increased efficiency
Risk management / Fault reduction
How tube laser cutting increases your productivity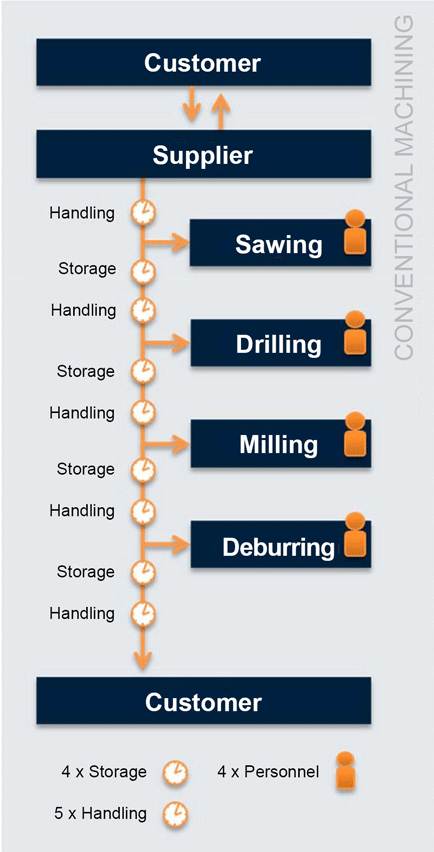 As you can see in the diagram, our tube laser cutting systems combine various machining steps in just one machine. This allows a tube laser centre to not only carry out simple cuts but also achieve diagonal cuts of up to 45° with the five-axis cutting head. Cuts of any shape can be realised thanks to extremely precise cutting head adjustments. This allows holes, elongated holes, or any other type of opening to be inserted into the metal profile in three dimensions.
Professional industrial companies know about the importance of optimising working processes with precise time management. Especially when it comes to large volumes or complex contours, tube laser cutting saves a significant amount of time over conventional machining methods. Added to this is ability to eliminate handling and potentially storage between the various stages of machining. Projections show that in this way up to 49% of the time previously required for machining can be saved..
Due to the storage and personnel capacity which this frees up, our customers are able to put more focus again into their actual core business – and thereby massively increase productivity.
How tube laser cutting reduces your costs
Our modern tube laser cutting systems apply existing laser cutting technology and attune it to the particular characteristics of metal profiles. The general advantages of laser cutting are discussed here.
"We do it for you"
Storage costs have always been a hotly discussed topic in the materials management industry. Especially when it comes to metal profiles, there is an unbelievably wide spectrum of different types of material. As an industrial service provider for the metalworking sector, we work closely with market-leading wholesalers, so that you don't have to worry about annoying storage costs, can keep prices low, and are still able to reliably plan production.
"Time is money – a rule to live by"
Tube laser cutting is especially attractive due to the multifunctional nature of the latest cutting centres, which combine numerous conventional manufacturing technologies and thus enormously reduce production times. There is no handling between processes and significantly larger production runs can be completed in less time than was previously possible using conventional methods. Design work, programming, machining, handling effort, and subsequent work are drastically reduced – as they only apply to a single machine – or even dispensed with entirely thanks to the high standard of workmanship.
"All produced from one source"
With tube laser cutting technology the metal profile can be processed extremely efficiently. Tight, precise nesting enormously optimises the amount of material required and reduces waste. Unusable leftover material has a significant effect on the overall cost of a job, which allows on average up to 10% of production costs to be saved using innovative tube laser cutting centres.
"What if…"
…you suddenly no longer needed personnel for prefabrication of metal parts, but rather the finished components could undergo further processing steps automatically? And what if you could achieve that at a price that you could never attain with your own personnel and materials costs? How much money would you like to save? How much time would you like to get back?
Tube laser technology not only assists our customers in the rapid manufacturing of their components, A great deal of time can also be saved during further processing. Precise positioning aids make it significantly easier for the fitter to assemble different parts and make measuring and alignment beforehand superfluous. Chamfers and joint preparation reduce the average assembly time to a minimum.
We would be happy to calculate manufacturing times and costs for you on our tube lasers – giving you more time to focus on your core business and increase turnover.
Efficiency comparison
We have made an efficiency comparison on an IPE 80 metal profile (double T-girder). The following cost centres were used for manufacturing:
Preparation 10 mins
Sawing 3 mins
Marking 10 mins
Drilling 10 mins
Milling 40 mins
Flex-cutting 25 mins
Deburring 5 mins
Quality control 3 mins
Dispatch
Including all the stages of production, the component had a manufacturing time of 106 minutes.
7 employees from five departments were involved in the production process.

After consultation with our customer, we were allowed to use tube laser technology on this same component. The particular features of this metal profile required the tube laser to be reprogrammed. However this will benefit all other similar projects in future. The following cost centres were used for manufacturing:
Preparation 25 mins
Tube laser cutting 6 mins
Quality control 3 mins
Dispatch
Including all the stages of production, the component had a manufacturing time of 34 minutes.
4 employees from four departments were involved in the production process.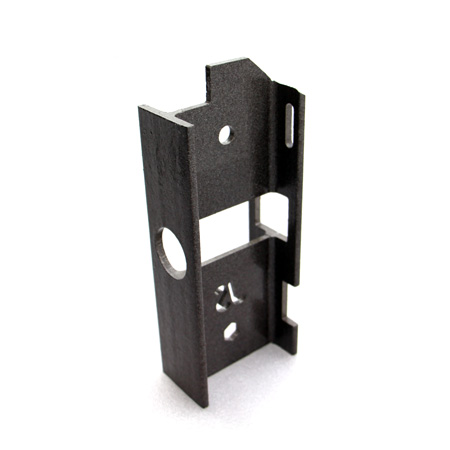 How tube laser cutting reduces your risks
Risk management and the conscious reduction of commonly occurring faults and problems is an important subject when it comes to operations management. While it may be possible to reduce faults, they can never be entirely avoided. With good production planning, it is generally possible to factor in the costs of these faults either directly or indirectly. Tube laser technology offers various approaches for ruling out or reducing as many sources of faults as possible at an early stage. From the start of production of the component up until on-site assembly work is complete at the customer's site, take the following risk-reducing measures.
Innovative articulated frame and push-fit connections enormously reduce the scope of the parts used for an assembly. For example it is no longer necessary to produce and connect four cuts for a frame, rather only one cut is required, which can then be assembled as an articulated frame.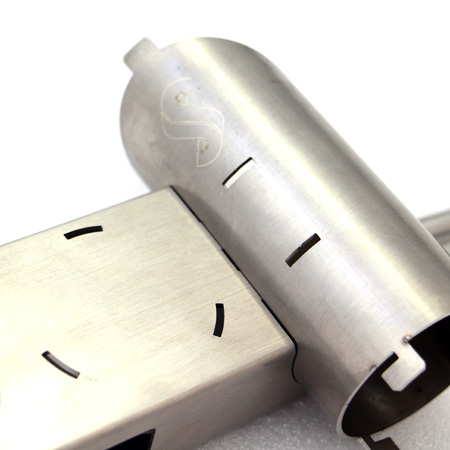 Positioning aids, on the one hand, reduce machining time, as they avoid measuring and alignment work for the welder or fitter, on the other hand of course, they also prevent the possibility of imprecise or even incorrect assembly. This allows rejects to be drastically reduced and less test parts must be taken into account.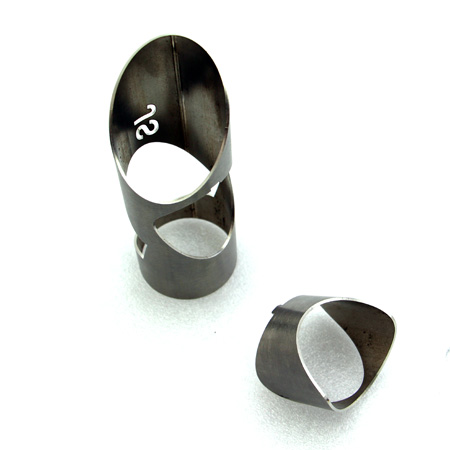 Engravings and markings make it easier to unite different components on the building site or during assembly. Especially on major projects, where multiple deliveries of different sections are made to the same location, this type of marking is a great assistance during assembly work. This allows for item numbers, assembly instructions, or material information to be easily integrated into the components during production and with no particular additional effort.