Application fields
The JS Lasertechnik is now active nationally and internationally as an industrial systems supplier for assemblies, from one-offs right up to large-scale production runs. Due to the broad range of possible applications for tube laser cutting over a wide variety of contours and solutions, the company meets the demands of customers in every sector of the metalworking industry. The application fields can be roughly divided into the following areas: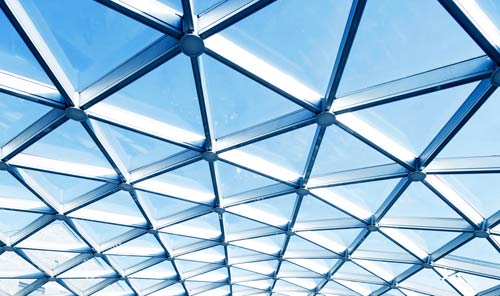 Steel construction & architecture
Tube laser technology is used heavily here in complex or tailor-made solutions for industrial and commercial structures. It allows scaffolding and staircase solutions to be adapted to the individual infrastructure requirements, making prices even lower the more frequently a component or certain load-bearing structure is repeated. For the construction of industrial buildings, for adaptations and structures, work platforms, or pipeline routes, the costs of production are radically reduced compared to conventional machining methods – even for very simple components.
Innovative architectural firms have already discovered the importance of tube laser cutting for their own projects. Great solutions and applications using tube laser technology are now gracing metropolises worldwide. This method has enabled load-bearing structures with previously unknown
levels of variety and creativity, which – alongside purely structural factors – must also satisfy aesthetic demands. In combination with glass, steel frameworks are also used for dome or roof structures and covering large areas, making them extremely strong and resistant to weather conditions.
Tube laser technology has even been making inroads in the area of transport infrastructure. Especially in bridge building, noise control installations, and tunnel building increasingly complex metal profiles are finding uses in supporting or cladding the structures. In this area, JS Lasertechnik operates as a supplier for established steelwork companies, works in close cooperation with building contractors, engineering and architectural firms to obtain the best solutions for building and structural planning out of the combined pool of experience.
Transport & mobility
The German automotive industry and companies building rolling stock, agricultural machinery, and special vehicles are major buyers of cut tubes and metal profiles. With superb cutting, they can be used to connect vehicle chassis and window and door elements, or serve as superstructures and frame constructions for trailers, semitrailers, components, and attachments. From individual components up to ready-to-install assemblies, the company offers all the necessary services from a single source.
In the transport industry, we produce logistics solutions tailored specifically to the needs of the customer. Containers and transport boxes, container systems, or pallets enormously simplify handling and allow components to be treated as gently as possible.
We have achieved certification level CL2 according to DIN EN 15085-2, which makes us an especially attractive choice for rolling stock manufacturers. This means we are authorised to produce various components for locomotives, trams, and wagons, such as doors, steps, handles, and railings as well as support frames for exterior and interior equipment, and has given JS Lasertechnik several years of experience working together with major German rolling stock manufacturers.
Implementation of the latest tube laser technology in the everyday fabrication of products is also a number 1 priority for our customers. Only by working together can we succeed in making major projects such as the development of new locomotives even more efficient in terms of production and costs.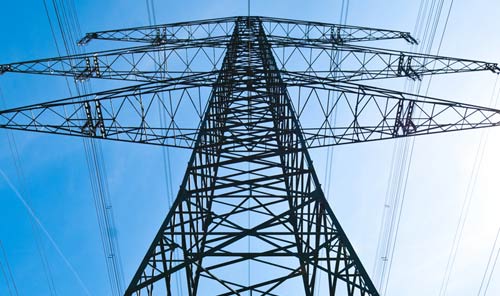 Machinery & plant engineering
We produce everything from the smallest blanks right up to structures weighing many tonnes. This makes our tube lasers particularly attractive for use on frame structures for casing construction, superstructures, or building multi-level machine towers. When it comes to pipework construction or for waste water treatment facilities, modern tube laser technology has become indispensable.
Since this technique allows not only steel but also stainless steel and aluminium to be manufactured to a high level of workmanship, tube laser cutting is gaining in importance in the food service industry, the medical technology sector, and for furniture manufacturers. Wherever highly complex technologies meet heavy wear conditions and high hygiene standards, tube laser technology offers ingenious solutions, which it would previously have been almost impossible to produce cost-effectively.